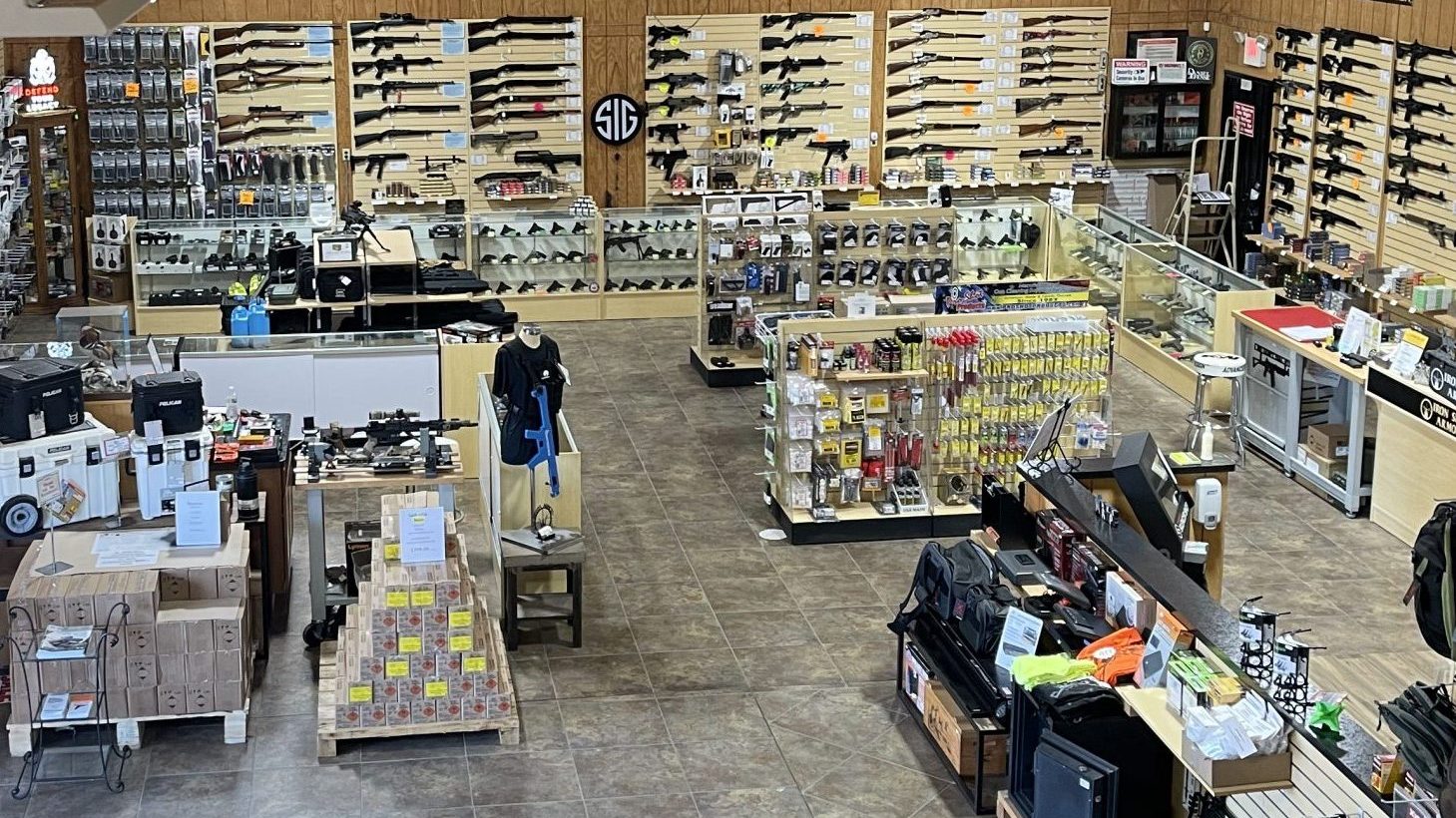 Iron Sights Armory
Iron Sights Armory, LLC specializes in Class III items, suppressors, SBR, and SBS. Traditional firearms, ammunition, and accessories are also available. We buy, sell, trade, and transfer firearms. Visit us on Railroad St. in Canfield, Ohio.
Hours:
Tuesday – Friday: 11:00am – 6:00pm
Saturday: 10:00am – 5:00pm
Sunday/Monday: appointment only
---
Class III (NFA Items)
We are the largest stocking dealer of Surefire brand suppressors in the area. We stock a variety of suppressors for rimfire, centerfire pistol, rifle, and shotgun.
To make your suppressor purchase easier, we have teamed up with Silencer Shop by installing an in-store kiosk.
Simply use the link below, shop for the suppressor you are looking for, then stop into the store and finish the process. The new "One-Two Punch." One great team-up, two simple steps.
Firearms
Our showroom floor has a wide selection from pistols, revolvers, rifles, carbines, and shotguns to ammunition, armor, and accessories. We carry major brands including BCM, Browning, Colt, CZ, Daniel Defense, FNH, Glock, GSG, Henry, H&K, LaRue Tactical, LWRC, Mossberg, Noveske, Remington, Ruger, Sig Sauer, Smith & Wesson, Springfield Armory, Talo, Taurus, Walther, Wilson Combat, Winchester, and many more!
Ohio Concealed Carry (CCW) Classes
Iron Sights Armory, LLC offers Ohio Concealed Carry Classes. Our courses are presented by NRA certified instructors.
---
Services:
At Iron Sights Armory, we offer a variety of services to fill the needs of our customers:
Professional Cleaning
Mount and/or Laser Bore Sight (pistol or rifle)
Live Fire & Zero Firearm
Remove & Install Sights
Muzzle Brake Installation (pin & weld priced separately)
Remove Stuck Casing/Round
Small Parts Installation (i.e. mag release, buffer tube, etc.)
Come in or call us for more information!
Hours:
Tuesday – Friday: 11:00am – 6:00pm
Saturday: 10:00am – 5:00pm
Sunday: Closed
Monday: appointment only
Location
268 Railroad St. Canfield, Ohio 44406
Contact Us!
Phone Number: 330.286.3998
Email: ironsightsarmory@gmail.com